Cave Swallows should be very get-able in Hamilton tomorrow... I'm going to head to Fifty Point C.A. in Grimsby to hopefully pick some up... (might as well watch some CASW and hope for something more epic, right?)
The weather pattern really isn't allll that great for CASW, but the important part is that they're already "on the door step" from a storm system 7-10 days ago, that brought them very close to us rather early in the season...
We'll see what happens!
=========================================
More importantly, Hurricane Sandy: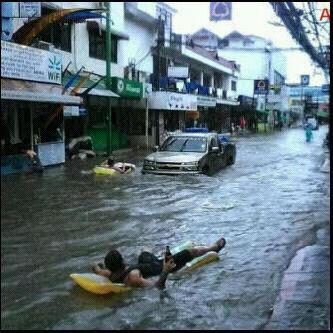 Hurricane Sandy - making the best of it in Jamaica
Most of the global models are happy with the idea of Sandy combining with a cold front, to turn into a monster-sized crazy steroid storm... (Since it may hit around Halloween somewhere in the USA - I'm hearing the name - Frakenstorm - being passed around) -- since it would no longer be "sandy" when it goes post-tropical.......
Different from the blog post already uploaded today (written yesterday) - Sandy underwent some RI (rapid intensification) over night and was a Cat 2 (borderline category 3) Hurricane as it hit Cuba - much stronger than anticipated...
Funny.

Recent look
Models
===========================
Updating view of Sandy:
Now the Ontario question is - will it reach Ontario?
Otherwise we are just going to look at a LOT of N or NW winds and cold temperatures that would end a lot of our fall fun with passerines and instead bring us winter ducks and gulls.....